5 Indian players who you didn't know were part of IPL winning squads
The Indian Premier League, in its 12 years, have had many champions, who, through sheer consistency, have claimed the top prize. In those squads, there have been a few players who have gone unnoticed with the supporters, but have been part of IPL winning squads.
Here are five players that you did not know featured in IPL winning squads over the years:
#1 – Mohammad Kaif – Rajasthan Royals (2008)
The right-hander, who had been out of the Indian squad for a while, was picked by the Rajasthan Royals to play in the inaugural season of the tournament.
However, Kaif endured an uninspiring season for the franchise, scoring 176 runs in 16 matches at a strike-rate of 102.92. In a season that saw the Royals surprise everyone with their style of play, Kaif proved to be a disappointment for the team, even as he won his first and only IPL winners medal.
#2 – Venugopal Rao – Deccan Chargers (2009)
The Andhra batsman, who briefly played for India in the mid-2000s, was part of the Deccan Chargers unit that won the IPL in 2009, thereby completing a dramatic turnaround from the previous year when they had finished as the wooden spooners in the competition.
However, Rao did not have a great campaign with the bat in 2009, scoring a mere 124 runs in 16 matches at a strike-rate of 108, but eventually, he found himself with the rest of the squad on the podium at the end of the tournament.
3.Hemang Badani- Chennai Super Kings (2010)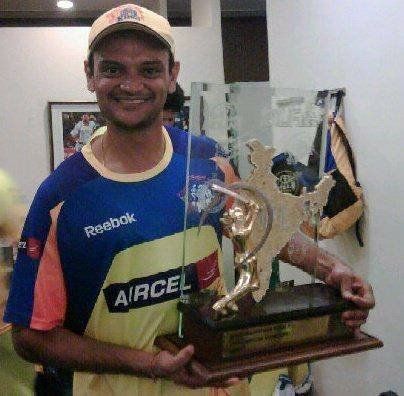 The southpaw, who featured in India colors in the early 2000s, is remembered by fans, fondly for his century against Australia at Pune in 2001, but was part of the Chennai Super Kings team that won the IPL for the first time in 2010.
Badani did not play any matches for the franchise in 2010, but the tag of being an IPL winner can't be taken away from him.
#4 – Yuzvendra Chahal – Mumbai Indians (2013)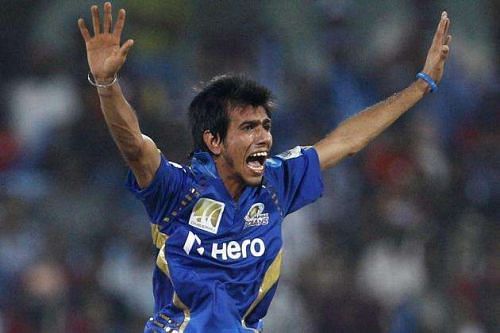 The leg-spinner, who has made his name as one of the key men for the Royal Challengers Bangalore in the last few years, was part of the Mumbai Indians squad that won the tournament in 2013.
Chahal featured in only one match for the franchise that season when he went for 34 runs in his four overs, but eventually featured in a squad that clinched the title that year.
5.Sanju Samson- Kolkata Knight Riders (2012)
The Kerala batsman, who is today one of the mainstays of the Rajasthan Royals franchise, was part of the Kolkata Knight Riders squad when they won the tournament for the first time in 2012.
The right-hander, however, did not get a game for the team and a year later moved to the Rajasthan Royals, wherein, seven years he has become one of the most important members of the setup over there.